Outside Kalamazoo
Places to go and things to do around Kalamazoo
---
In Town:
Nice places for a walk in the woods are Asylum Lake and Kleinstruck Preserve. These natural areas are properties of Western Michigan University. Asylum Lake parking is on Drake (between Stadium Dr and Parkview), or on Parkview Ave. A pedestrian entrance is on Winchell Way. Four homes designed by Frank Lloyd Wright overlook the smaller lake in this preserve. Swans frequent Asylum Lake. Kleinstruck preserve is smaller. Pedestrian entrances lead to a loop trail around a pond. On-street parking only (Edgemoor just east of Oakland Drive).

The Portage Bicentennial Linear Park has a paved trail for rollerblading, walking, or family bike rides. The trail parallels Westnedge for over three miles from the Portage Library to Kilgore (across from Milham park). It connects to a series of new trails near the Portage City Hall. A concession, near Celery Flats, rents canoes and bicycle surreys in the summer. Parking: at Milham Road (just east of Westnedge), Garden Lane (at Celery Flats), or the Portage Library.

Bishop's Bog provides a close look at an unusual ecosystem. A floating boardwalk extends through this wetland past carnivorous plants (pitcher plant and sundew), fringed orchids, and wild blueberries. The trail connects to trails in the West Lake Nature Preserve and Schrier Park, making a fairly long hike possible. Park at the baseball fields off South Westnedge (about a mile south of Centre.)
Close attractions:
The Kalamazoo Nature Center has a variety of interesting hiking trails through woods and along creeks. A good spot for Spring wildflowers. Their visitor center has environmental exhibits, a tropical rainforest area (with free-roaming iguanas and parrots), a butterfly house, aquariums of fish and turtles, and animals from their rehabilitation program.
7000 N. Westnedge; Kalamazoo, MI (North of town at Westnedge and E.) (admission fee)

The Kal-Haven Trail is a former railroad right-of-way converted to a 34 mile trail for bikes and pedestrains. Some sections are open to horses or snowmobiles. Snowmobile traffic has increased substantially so I don't recommend this trail for cross-country skiing anymore. Parking off 10th St. north of H Ave. (West of Highway 131, North of M-43). [parking also at the South Haven trailhead and points in-between.]

Al Sabo Preserve has miles of wooded hiking trails. Some are open to mountain bikes. This is a good-sized preserve located south of I-94 near the 9th Ave. exit. Parking on Texas Drive (between 8th and 12th), gives access to bike and hiking trails. Good cross-country skiing in winter. Pedestrians (no bikes) can enter from the KVCC campus.

Lillian Anderson Arboretum is a natural area operated by Kalamazoo College. There are several short nature trails. Located on M-43, just west of the Oshtemo library.

The Wolf Lake Fish Hatchery is a few miles further west on M-43. They have a small pond full of huge "trophy" fish, an interpretive center, and the hatchery pens. Ducks, geese, and swans can often be seen swimming on the settlement ponds. Parking is off Fish Hatchery Road.

Fort Custer Recreation Area has good mountain biking, cross-country skiing, and hiking trails. It also offers campgrounds, fishing, and hunting. On M-96 between Kalamazoo and Battle Creek. Augusta, MI (park fee)

Kellogg Bird Sanctuaryis operated by Michigan State University's Kellogg Biological Station . Its lakes attract migrating waterfowl and it has a collection of birds in fenced pens and cages. You can feed the ducks and geese. Near Gull Lake on Ave. C near 40th St. (~1 mile north of M-89). 12685 East C Ave.; Augusta, MI (admission)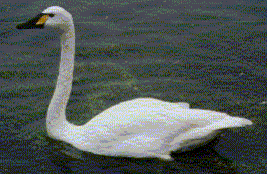 Kellogg Forest, operated by MSU's forestry department , has a trout stream, experimental plantings, a short scenic drive (open to bikes and pedestrians), trails, and picnic grounds. 42nd St. (<1 mile south of M-89); Augusta, MI
Baker Sanctuary, an Audubon Society preserve, is a great place to see Sandhill Cranes during their Fall migration (early October). Northeast of the city of Battle Creek on 15 Mile Rd. Take I-94 east to I-69 north to exit 42; left on N Drive North past "Turkeyville", right on 15 1/2 Mile Rd. to 15 Mile Rd.
Further afield:
Yankee Springs State Park has a great complex of mountain bike trails (starting at the Deep Lake Rustic Campground), also beaches, campgrounds, and hiking trails. Take 131 North to A-42 (towards Hastings). East on A-42 to Gun Lake road (for beaches, modern campgrounds and hiking trails) or further east to Yankee Springs Road, then south (rustic camping, mountain biking). (park fee)

The Muskegon Winter Sports Complex at Muskegon State park has one of the few luge runs open to the public. If it's cold enough, check it out: (Or read about my luge experience.) Park off Scenic Drive (across from Lakeshore Campground). (fee includes use of helmet and sled).

The Sarett Nature Center has nature trails along the St Joseph river. A visitor center offers regularly scheduled programs and a few displays. Take the Red Arrow Highway (Stadium Drive) west past I-196 to Benton Center Road.

The sand dunes along Lake Michigan are our most impressive local feature. The sadly abused Indiana Dunes, are now a National Park . Michigan has dunes running from Warren Dunes State park, through a variety of other Michigan State Parks , to Sleeping Bear National Lakeshore . (park fees)

January 1998
---
Links
Southwestern Michigan Tourist Council
River Country Tourism (St. Joseph County)
---
Kalamazoo Information | Outside Kalamazoo | Kalamazoo for Kids | Frank Lloyd Wright in Kalamazoo

More from Beyond Outside:
Outside | Features | Photography | Travel | Good Eating | Maps |


Comments, errors, suggestions? Email me at cstull@kzoo.edu
last revised December 2002
KALAMAZOO COLLEGE DISCLAIMER